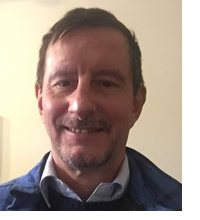 We look forward to seeing you in the shop.
"We're warming to you!"
Autumn, Winter and Early Spring: Please feel free to visit the shop any time between the hours of 9am to 5pm on weekdays and 10am to 4pm on Saturdays during the cooler months. We're generally closed on Sundays, but if that's the only day you can make it, please call us to make an appointment.
During the late Spring through to late Summer, we're open weekdays only. However, I can be available on most Saturdays and exceptionally on Sundays, just call to make an appointment.
Contact Us.

Please use the form opposite to send us your request.

Further contact details below:

Telephone: +44(0)1227 266209, +44(0)7764 589771.
---
Find us at:
2 Saddleton Road
Whitstable
Kent
CT5 4JB
You can use '3 words' to find us; our address is sweetened.ditching.applies. Click the link to check what we mean,
If coming north from the Old Thanet Way into town on Borstal Hill, you'll see a petrol filling station at the bottom of the hill on your left, followed by Joy Lane. Around 100 metres further on, Saddleton Road is on the right, opposite Bradbury Grange. We're on the left just after the turn.
If you go too far, just opposite the Two Brewers pub is another right turn; take that then turn right again to find the shop on your right.
Free parking can be found along Saddleton Road, around 50 metres from the shop. Alternatively, park in the small yard next to the shop, unless someone has taken the space. Please do not park on the path outside the shop as it damages the path and can lead to a fine.
---
Call us on:
01227 266209
In an emergency, please call:
07764 589771
Email us at:
We look forward to seeing you in the shop.