A few of the products and services we provide.
Chef quality knives. Described as having "unsurpassed elegance" by one Master Chef winner, and as "the strongest, sharpest and best knives that I have ever used" by another chef, these are excellent quality, sharp knives with a long lasting edge.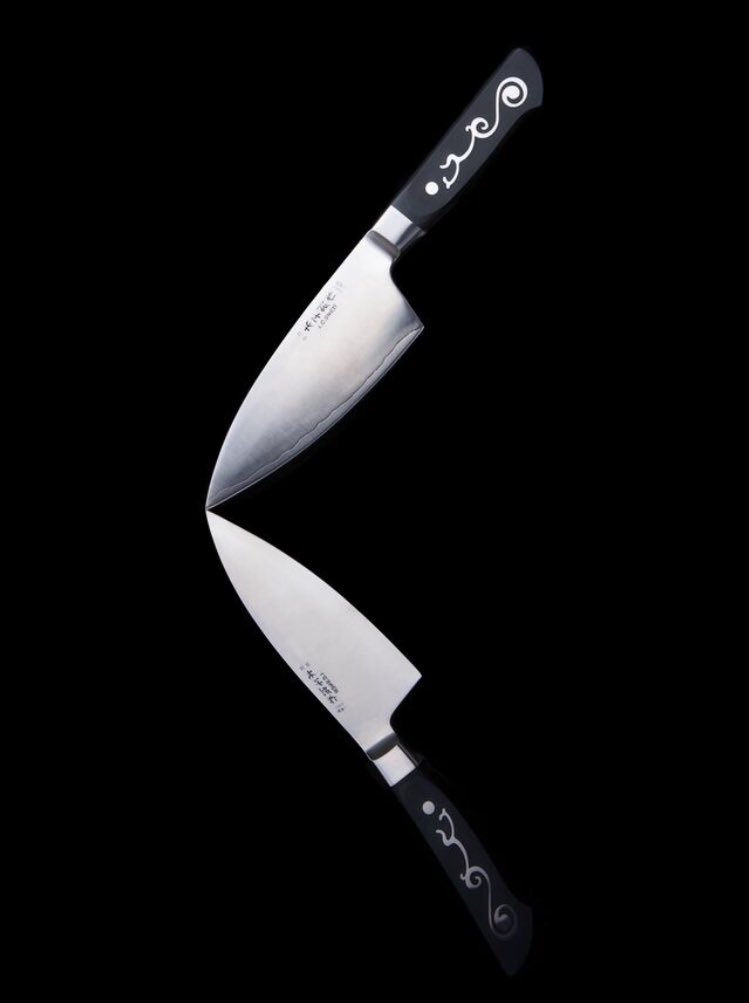 We're now stocking table top pod BBQs in a small selection of colours, and cast iron casseroles, smokers and tagines. See images below.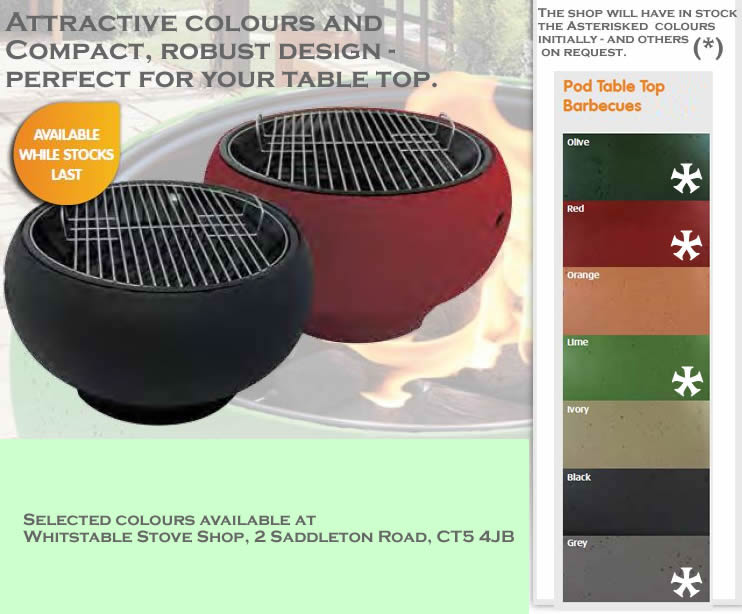 The Frontier stove, perfect for outdoor cooking, even in the wet. Used in areas of deprivation due to the minimal amount of fuel needed.
Purple iron tagine.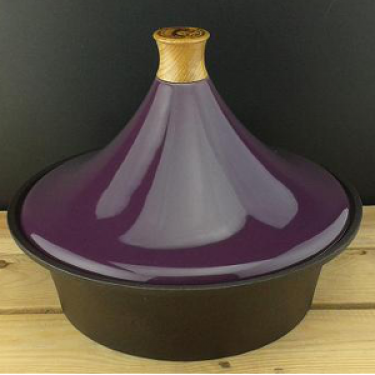 Hand thrown and hand painted tagine.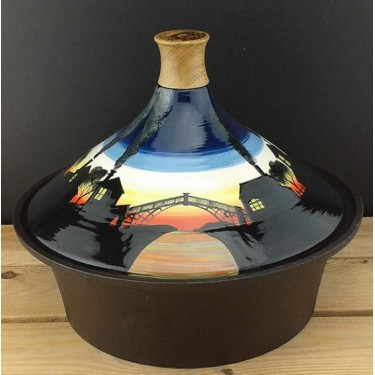 Mmmm. Outdoor cooking - or indoor, on hob, in oven, on an induction hob....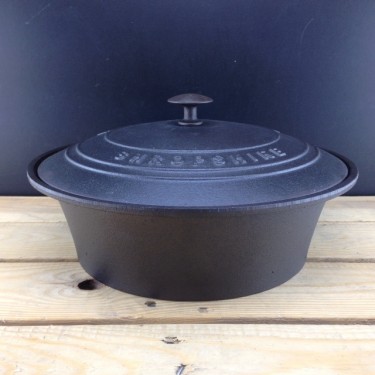 Smoking food. Mmmmmm.....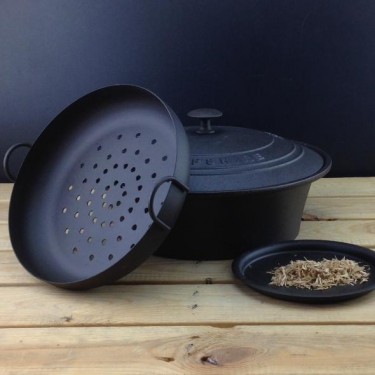 LOG STORES, made to order, any size, your choice of colour and style.
PIZZA OVENS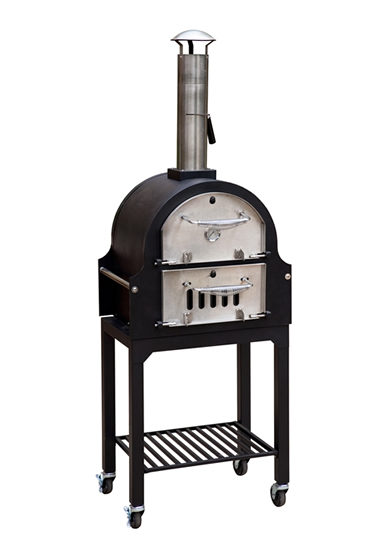 LOCALLY PRODUCED CHARCOAL, SUSTAINABLY DERIVED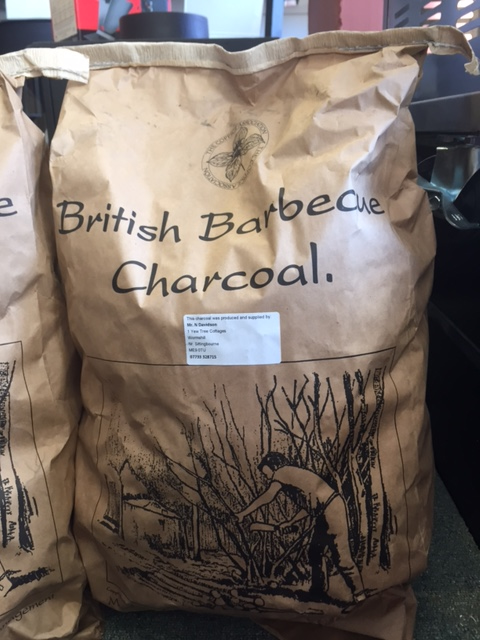 GAS BBQs
BAKERSTONE BOX
Transform your BBQ into a pizza oven. Cook bread, fish, meat...
PRIMO GRILLS
Great BBQs, good for roasting, grilling, searing, smoking. Inch thick ceramic walls makes for great heat retention and helps keep food moist and succulent.
BIO ETHANOL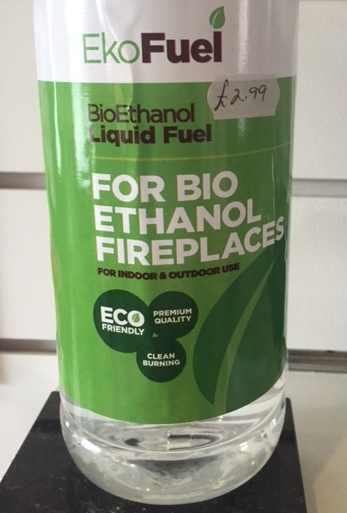 BIO ETHANOL FIRES (Various). No soot, no smoke, no flue or chimney required.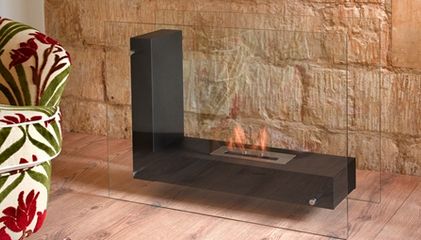 PHOENIX FIRELIGHTERS.
You might be surprised at just how easy this hot air gun makes lighting an open fire, log burner or barbecue. And for around 1p worth of electricity each time. Sells on Amazon for over £140. We'll discount that by £20.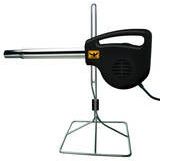 ECO GRILLS
These self contained BBQs burn away completely after around 2.5 hours, leaving only ash.
WOOD CHIPS FOR SMOKING YOUR OWN FOOD. TRIAL PACKS AVAILABLE.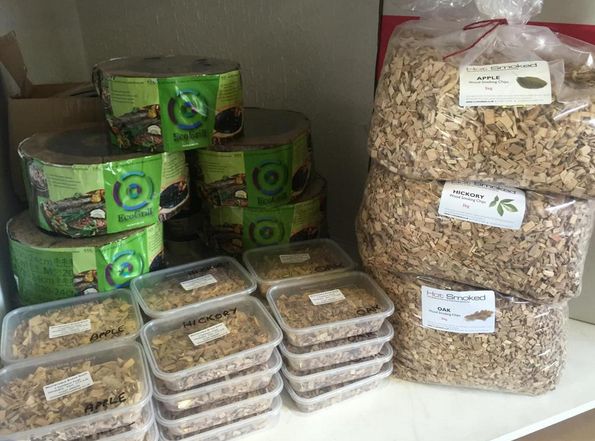 CHIMENEAS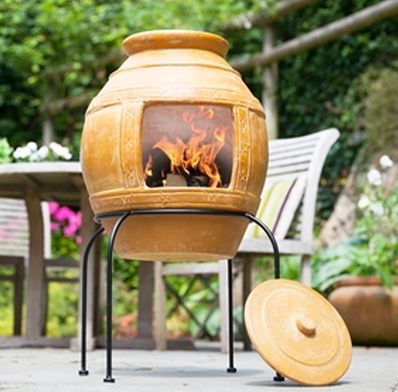 FAR INFRA-RED HEATING PANELS.
These come as mirrors, white or black glass and with stock images - or have your own images printed on yours for not a great deal of money. For safe, effective heating at low cost, these panels could save you hundreds on your heating bills. They emit far infrared waves. This is a totally safe type of radiation, exactly the same as a log burner emits through the window and sides. This warms what it lands on, i.e. you or the furniture, without heating the air first. That helps make them very effective at increasing your comfort level at low cost.
(Editor's note: This could be a mistake, selling these great panels from a log burning stove shop. You might just change your mind about a stove.)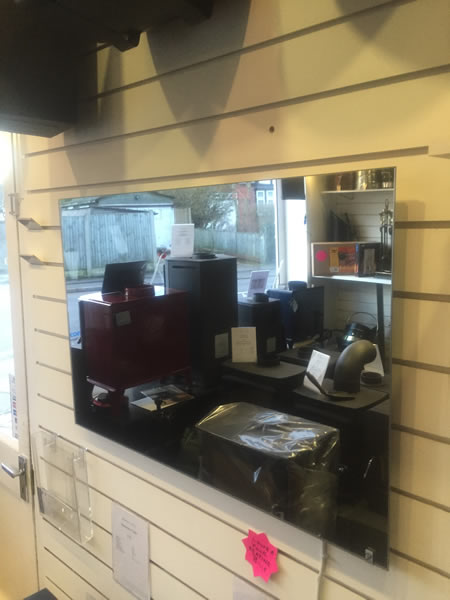 ECO FAN, ORIGINAL
The original Eco fan is now in stock. 2 year warranty, costs nothing to operate and can save on fuel costs too as it helps improve stove efficiency.
Please, don't buy imitations, you'll buy twice if you buy on price. This one should last for ages, guaranteed, whereas other brands which we mistakenly sold all came back within a year with various faults.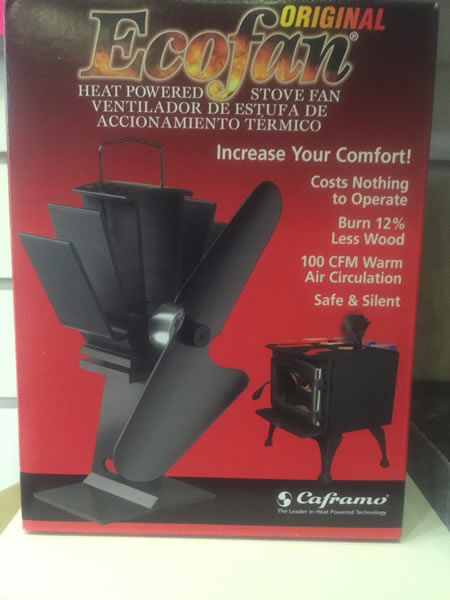 CHIMELLA
Save up to £200 per annum, or more, by sealing your open chimney. You'd maybe be surprised at just how much air goes out through your chimney, even when all doors and windows are closed.
The Chimella stops all your expensive heated air going up the chimney, whilst providing enough air circulation to prevent condensation. Forget chimney balloons, which deflate over time. Reduce draughts by making sure the warm air doesn't escape.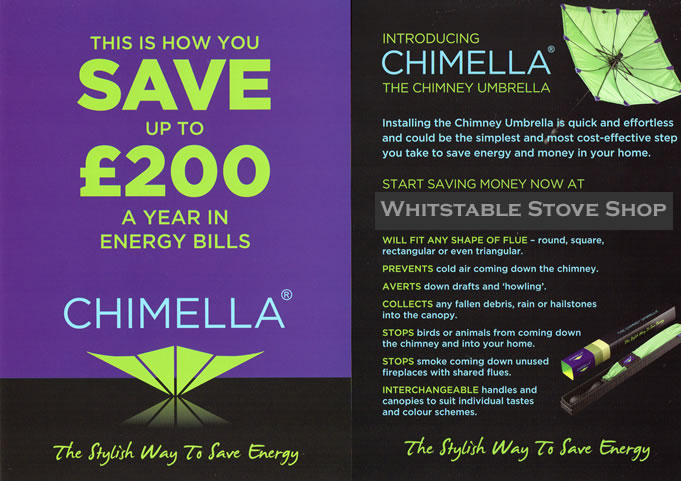 ECOFIRE BIO-ETHANOL STOVES.
If you don't have a chimney, don't want to go to the expense of providing a flue system and 2kW of heat output is enough, say for a conservatory, or garden room, then this mobile solution might be for you. No soot, very little humidity and can be set up very easily.
OAK BEAMS - AND 'OAK BEAMS'.
We have a small selection of real oak beams in the shop, in various sizes and styles.
In addition we have a display example of realistic 'oak' beams made from specially formulated cements and aggregates. Can you tell the difference?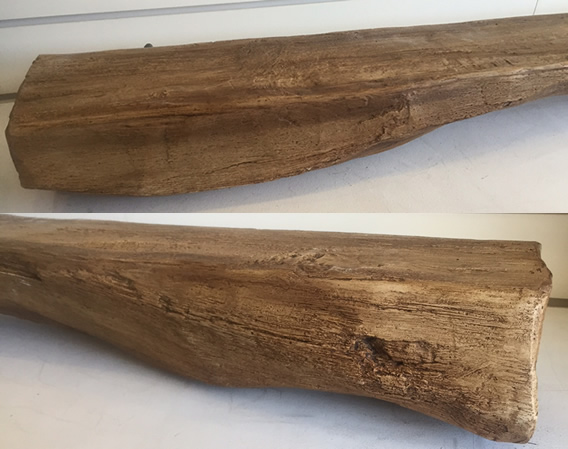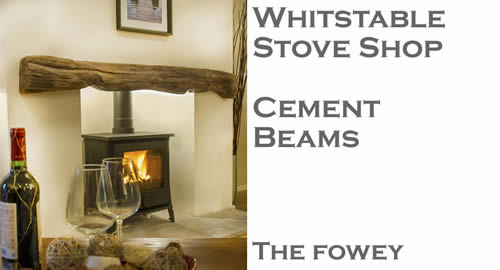 LOG BURNING STOVE SUPPLY AND INSTALL.
HETAS certificated installers and HETAS Approved Retailer. Bingo!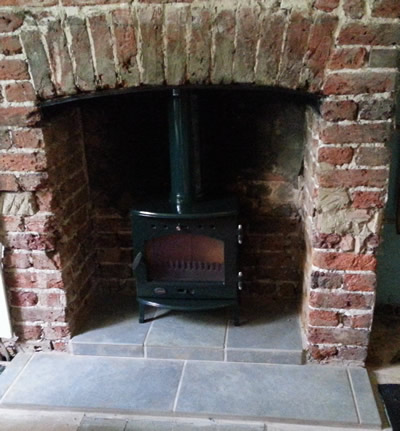 MARBLE, GRANITE, LIMESTONE & OAK SURROUNDS .....
This one simply needs finishing.
CHIMNEY STACK REPAIR AND BUILD.
STOVE ROPE SEALS AND ADHESIVES.
SCUTTLES, COMPANION SETS, EXTRA LONG MATCHES......
ECONO HEAT WALL PANEL HEATERS
We're now stocking econo-heat wall panel heaters. Wide area, gentle warmth from these panels makes them safe for kids and pets and at only 400 Watts, they're economical too. Using less energy derived from fossil fuels can only be a good thing.
These are paintable too, to suit your decor. These heat mostly by convection with some radiated heat.